Would you be happy to write product reviews?

With products that you buy from Bubbly Funk there is the option to write a review. You will need to login into your account and it will then allow you to write the review for a particular product, which will then go online within 24 hours for other people to see.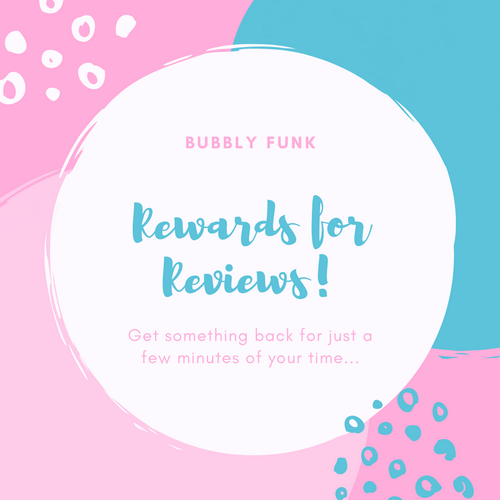 How do I get Rewards for Reviews!
For every ten reviews you place online at Bubbly Funk you will receive a gorgeous crafty package full of all those little bits and pieces that you never knew you needed...
All Rewards will include a generous discount code to use on your next order too!

Reviews on products helps to create a more rounded website and, as I am sure you know, it is informative and sometimes a decider on whether you buy a product or not.
Your help would be greatly appreciated.
Thanks in advance!
Caroline
This article was published on Thursday 11 June, 2020.